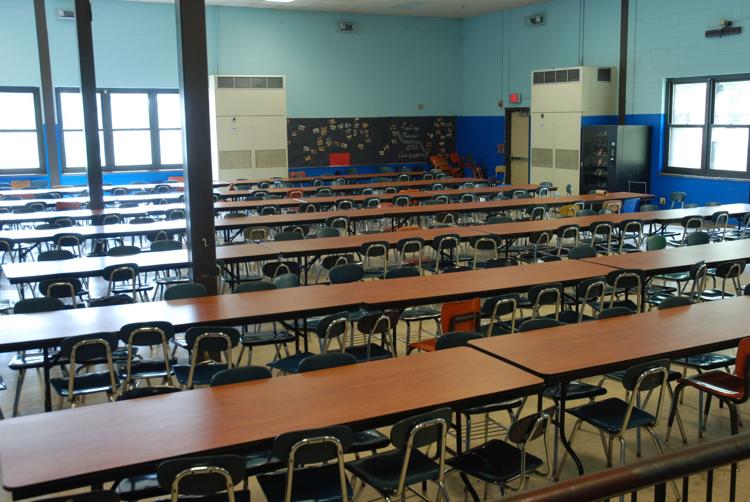 TERRE HAUTE, Ind.-- A new school lunch policy from Vigo County School Corp. in Indiana has prompted one mom to start an "Alternative Lunch" fund for children whose lunch balances are unpaid, or for students who don't have enough money for lunch. 
Sherry Lang, whose daughter attends Woodrow Wilson Middle School in Terre Haute said she was stunned when she opened a letter from the school explaining a new cafeteria charge procedure that she believes will be humiliating for those students affected.
The policy says students on paid or reduced status may charge up to three lunch meals to their account. A la carte items may not be charged. Once the three-lunch limit has been reached, an alternative meal will be provided to the students.
If cash is provided, a student may continue to purchase regular student meals or a la carte items.
Lang hopes other schools will do the same in starting an "Alternative Lunch" fund.
Some efforts have been made to stop similar policies sometimes called "school lunch shaming."
In April, New Mexico became the first state to ban similar policies. And in May, a bipartisan group of lawmakers introduced a federal bill named The Anti-Lunch Shaming Act of 2017 to ban schools from singling out students who have outstanding lunch debts by using tactics such as wristbands, handstamps, chores, and taking away lunches that have already been served, to settle debt.  
Local efforts have been made across the country to stop lunch shaming like in Texas where one army veteran made a change.org fundraising page with over 100,000 signatures urging Texas to put an end to lunch shaming.
Lang also posted her concerns online, with her post shared over 300 times. She says, "we can't let kids be humiliated because mom and dad aren't doing the right thing," she said.
The School Board adopted the policy in June as part of its consent agenda, the items of which are not debated. 
Any negative accounts not brought current in a timely manner may be turned over to a third party for collection, the procedure reads. 
It further states, "If a student repeatedly comes to school with no lunch and no lunch money, the cafeteria manager must report this to the building principal as this may be a sign of abuse or neglect and the proper authorities should be contacted."
Tom Lentes, food service director at Vigo County Food Corp., said that last year, the district had $110,000 in unpaid lunches. Through letters sent home and use of a collection agency in some cases, the district has collected $15,000 of that, but the negative, outstanding balance remains about $95,000.
In the past, the district fed any child whether they had money or not, he said.
However, Lentes said the U.S. Department of Agriculture has said "we can no longer use federal funds to pay off a negative debt ... we used to absorb that in the food service account. We can't do that anymore." Going forward, the school district's general fund, which pays school operating costs and teacher salaries, will have to reimburse food services.
For the upcoming school year, if a child charges a meal, they will be given a card that states they have charged a meal, and three are allowed; parents also will be notified.
After the third charge, the cafeteria will provide an alternate meal. "As they come down with a tray, we'll swap the entree" with a sandwich, Lentes said. 
The side servings will remain — the only item swapped will be the entree, he added. 
The goal is for parents to pay for the meals, and if they call or make arrangements, "We won't do that," he said.
Lentes says he understands parents might be upset, but "at this point, with the board policy, we have to move forward." 
Superintendent Danny Tanoos said the "cafeteria manager and teachers will do all they can to try to ensure no one is humiliated ... by trying to be diligent in knowing who has hit the threshold so they know they get the alternative lunch."
In terms of the overall problem of those not paying for lunches, Tanoos said, "This is by and large those who can pay and don't pay." 
Lang said she grew up on free lunches and has a daughter who at times has simply forgotten to turn in money to pay for her lunches. "How about going after the parents and not embarrassing the kids," she said.
"I know they have a problem, but they have to handle it through adults, not children," Lang said. "They are humiliating children to make mom and dad pay."
Loughlin writes for the Terre Haute, Indiana Tribune Star.