The sky was overcast with a light drizzle flicking against our faces as we waded into the rectangular marsh topped with tens of thousands of floating red berries.  
It was mid-October and we were experiencing our first Wisconsin cranberry harvest.
Wisconsin is famed for its cheese, beer and the Green Bay Packers, but few outside the state seem to know the Badger State is our country's primary source of cranberries. The state produces more than 60 percent of all the cranberries grown in the United States.  
On this rainy, but unusually warm Wisconsin morning, we were near Wisconsin Rapids visiting the Gottschalk Cranberry farm, a 1,200-acre operation with 230 acres of cranberry vines.  
Gottschalk is in its third generation of ownership and ships all its cranberries to Ocean Spray, an owner-cooperative with several Wisconsin processing plants.
Arriving at the farm in mid-morning, we met owner Fawn Gottschalk who offered two neophytes some basics of cranberry growing.  
The cranberry marshes she and her parents own were founded in 1940 by her grandfather, Robert. It has been part of the Ocean Spray cooperative since the 1950s.
Fawn told us cranberries like the sandy soil and peat marshes common to portions of central and northern Wisconsin. The berries grow on running vines that flower in late June and early July. 
Berries are green before ripening to become brilliant red from 75 to 100 days after flowering, depending upon the weather. 
Cold temperatures common in Wisconsin during fall cause the berries to develop their familiar red coloring.
Then it was out to the marshes where harvesting was taking place. (Cranberry growers in New England call their fields bogs.)  
Although cranberries don't grow in water, the recessed marshes are flooded with six to 18 inches of water prior to harvesting.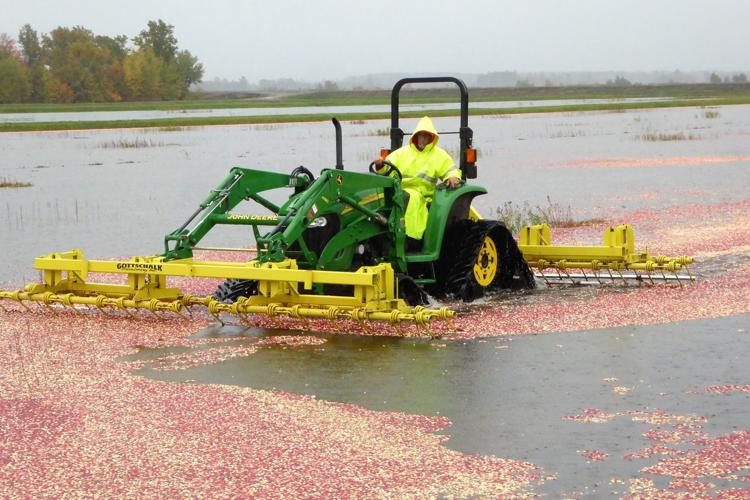 A tractor with front and back metal "fingers," churns the water to dislodge berries from the vine. Cranberries contain air pockets and float to the surface where they are corralled, vacuumed into a truck and transported to a processing plant.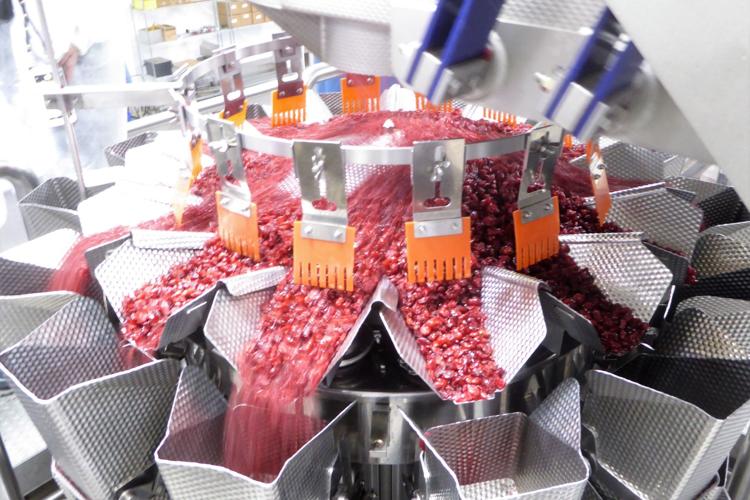 Fawn produced some hip boots and offered us the opportunity to wade into the floating cranberries.  
After a struggle getting into the boots, we walked into the water with great care not to trip on the vines. Wading 12 to 15 feet from the bank, we regressed to our childhoods. Surrounded by bobbing red berries, we scooped up handfuls to toss into the air.  What a wonderful experience!
Soon it was time to leave the marsh and return to our car for a drive to the nearby Ocean Spray processing plant. 
Now, we would observe what happens to truckloads of berries after they leave the farm.
Ocean Spray was formed in 1930 when three cranberry growers formed a cooperative to produce jellied cranberry sauce.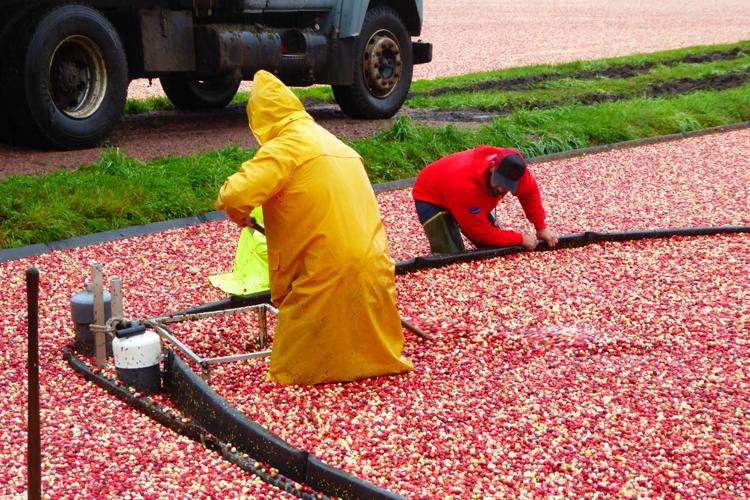 Ocean Spray products have since expanded to include juices, drinks, dried cranberries, fresh cranberries and supplements. The cooperative is grower-owned and now includes more than 700 members in North and South America.
The processing plant we visited specialized in dried cranberries.  
Standing on a platform, we watched as high-pressure water forced berries from trucks to an area where they were washed and sorted before being transported in large wooden crates to a giant freezer. 
Freezing is necessary because cranberry harvests are seasonal while the processing plant operates 24/7, 365 days a year.
During processing, cranberries pulled from the freezer are sliced, squeezed, sweetened, dried and boxed for shipment.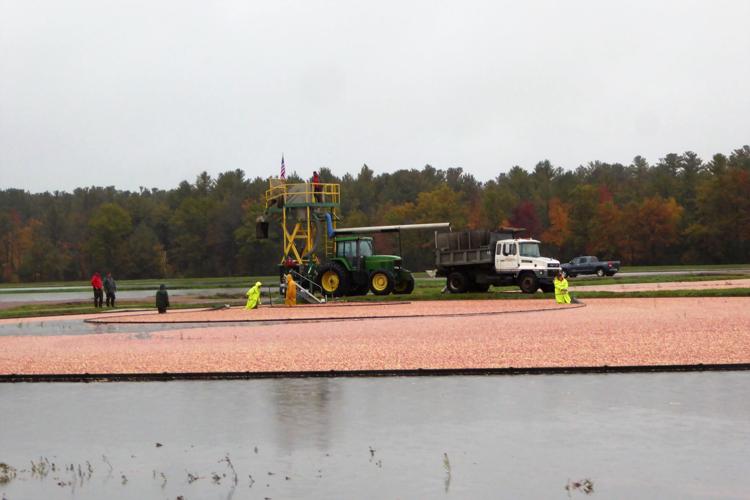 An optical scanner is used to detect light-colored and non-spec berries that are returned to a freezer and twice a year used for making concentrate.  
We were able to watch the entire process, from delivery to packaging. Cranberries to be sold as fresh fruit are harvested by a different method and not frozen.
Our day of exploring the cranberry farm and production facility was educational and great fun, even in a drizzle. The downside, and we hate to tell you this, is neither Gottschalk nor Ocean Spray offers public tours.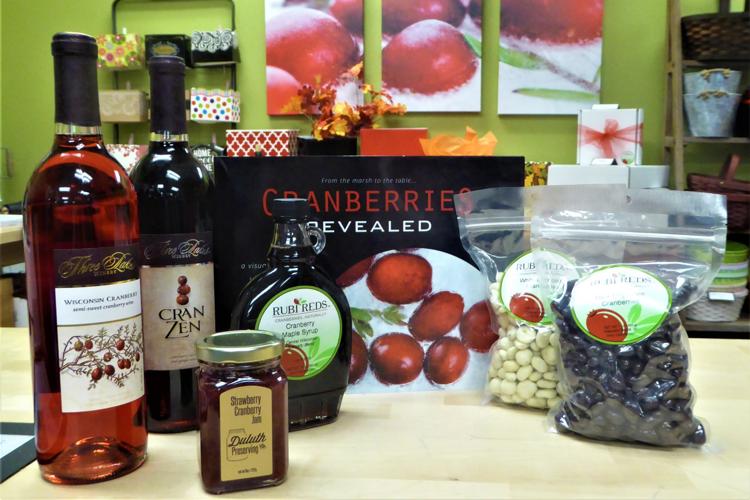 However, public cranberry farm tours are available at several Wisconsin locations including Pittsville, Warrens, Fifield, Eagle River and Manitowish Waters. Visit http://www.wiscran.org/experience/cranberry-marsh-tours/for dates and times.
Due to a lack of time we were unable to make it to the Wisconsin Cranberry Discovery Center in Warrens that offers museum exhibits, interactive displays, an ice cream parlor and a gift shop.
Dedicated cranberry lovers should consider a 50-mile self-guided road trip through Central Wisconsin's Cranberry Highway connecting Wisconsin Rapids and Warrens. Google "Wisconsin cranberry highway" for a map.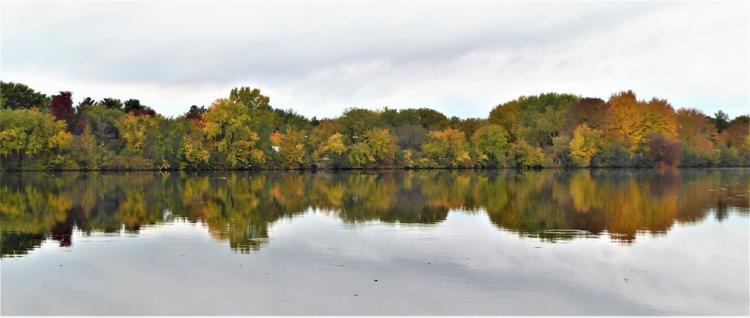 David and Kay Scott are authors of "Complete Guide to the National Park Lodges" (Globe Pequot). Visit them at mypages.valdosta.edu/dlscott/Scott.html. View past columns at www.facebook.com/DavidKayScott. The Scotts live in Valdosta, Georgia.